A Wide Variety of Love Doll Vagina
In the case of a real couple, as the word "personality mismatch" implies, the compatibility of night sex life is also an important part of whether or not you can live as a partner for a long time in the couple's life.
I think the same thing can be said about the couple life with a realistic sex doll . Before we get married, we sometimes try to live together to see if they are compatible with each other.
As a matter of fact, the vagina of a real love doll is a problem that many people care about before welcoming them.
Therefore, at our Dollhouse 168, WM DOLL , and DLDOLL, not only the softness of the vagina, but also two vaginal options, that is, a separate vagina and a built-in vagina, are available for most models.
And some models also have a Sexy vaginal type with a non-penetrating hymen.
It may be an annoying problem for you who are welcoming you for the first time.
Let's explain each vagina model.
First, there are roughly two types of vagina, the first is a separate type called a removable type.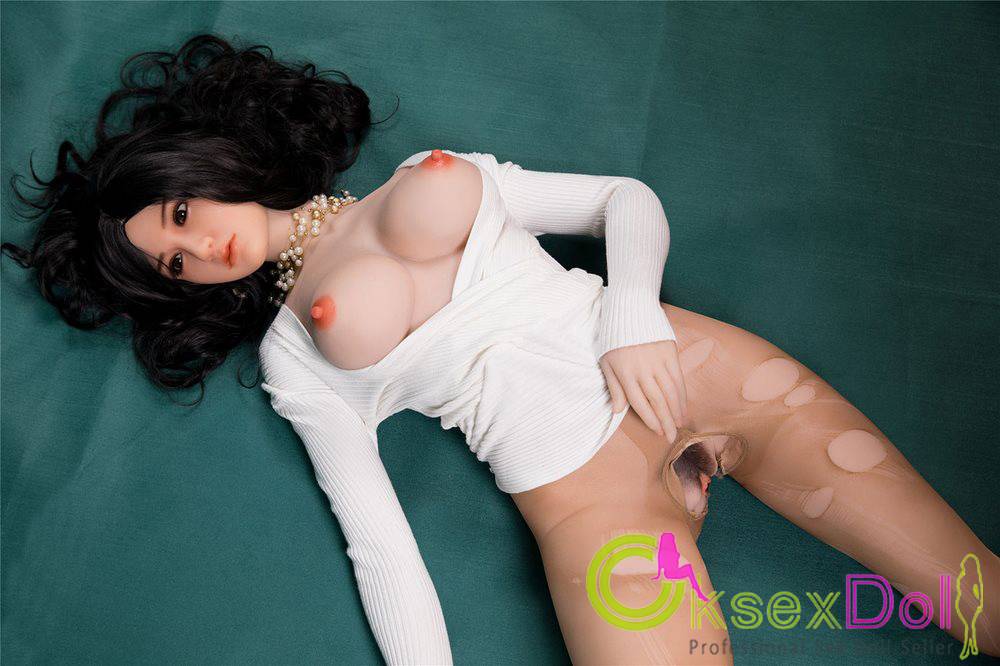 It is used in many love dolls, and the advantage is that the vagina part (onahole) can be removed, so after playing, only the onahole part can be removed and washed alone, so there is an advantage that the vagina part can be easily kept clean.
As a drawback, there is an opinion that the vagina part shifts at the time of insertion and it makes you feel uncomfortable.
Next is the built-in type, which is called the integrated type. Opinions are divided with the separated type, but the advantage is that it is a love doll's built-in vagina, so the feeling of insertion is a sense of unity that makes you feel like you are having sex with a real human being. Is to be able to taste.
The disadvantage is that it is necessary to carry the love doll body, which weighs more than 30 kg, to a bathroom etc. for cleaning due to the problem of vaginal cleaning after the climax.
In the integrated type, the Sexy model with a non-penetrating vagina is also popular. The ritual of penetrating the hymen is also a big event for men to share the first night as a proof of their welcome.
It's hard to decide which vagina to use, but I have to tell you how wonderful the material of the love doll vagina is.
The TPE elastomer material Love Doll handled by Top Doll uses a very safe thermoplastic elastomer (thermoplastic elastomer is a material that is thermoplastic, can be molded, and has rubber elasticity at room temperature), and the same material is used. It is also used as an artificial material as a medical elastomer.
The vagina is a soft material that feels like human skin and makes you feel the real vagina including the appearance.
The depth of the vagina is about 18 cm and it is molded with a sufficient depth. In the case of a removable vagina, it seems that it is possible to enjoy an infinite pattern of wearing feeling by wearing a commercially available onahole.
The onaholes that can be installed may be described on the blogs of love doll enthusiasts, so please search for them.
As an aside, it's going to be a season when it gets cold and I miss human skin, but unfortunately love dolls don't have body temperature.
Before a hot time with a TPE love doll , it may be necessary to warm the partner with an electric blanket first and then share the floor.
A USB type vaginal warmer is also available on the market if you want to have a fight, so why not prepare one as well?
If you are uncertain about this and are thinking about picking up, please feel free to contact our top doll doll concierge.
We accept not only consultations by top doll mail but also telephone consultations.
If you want to check the texture of the material by touching it, we also have a sample, so please contact us by e-mail or phone.
Today I wrote about the love doll's vagina, but I hope it will be a guide to how to enjoy a long autumn night with your beloved partner.
---