Sex Toys, Not Just Sex Toys

Can you imagine how many sex toys you can sell in a year? According to the consumption report of jd.com adult products in 2020, in 2020, the sales volume of domestic dolls in China was about 600000, the average monthly sales volume was 50000, and the global sales volume was about 2 million. In addition, affected by the epidemic, people spend more and more time at home, and the sales of physical dolls have doubled. In China, doll consumption accounts for the largest proportion in Guangdong Province, which is also the location of the world's largest doll factory. Internationally, the United States is the largest purchaser of love dolls in the world.

Use of dolls

According to CST, a silicone doll manufacturer, among their buyers, about 40% use physical dolls as pure sexual tools; Another 40% of the people are willing to regard physical dolls as "lovers", exert emotions and desires on them, and meet the two-way companionship of soul and body; In addition, about 20% of the buying population regard them as pure large dolls.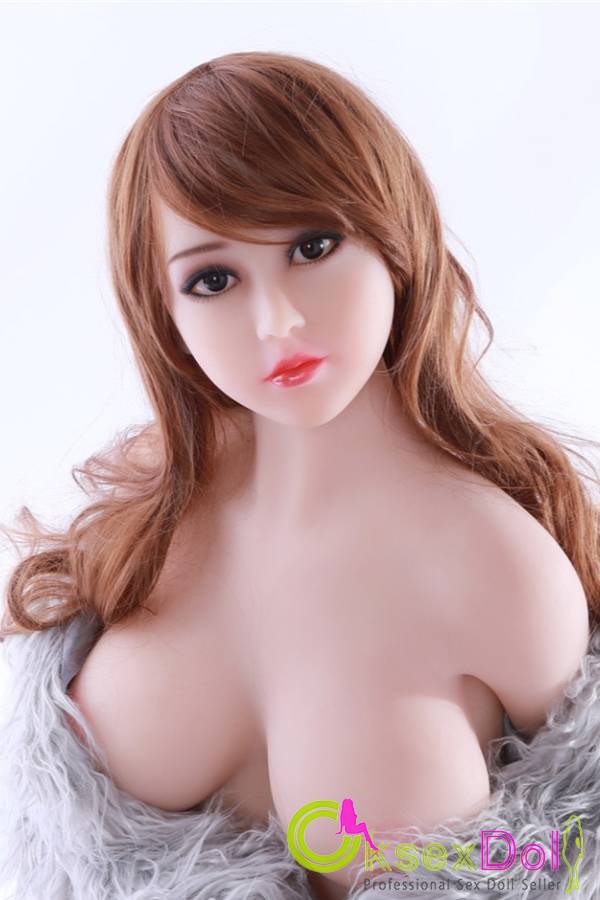 1. As a partner

Although Skinny Sex Dolls are launched as adult products, today, silicone dolls have more accompanying significance on them. Silicone dolls are only substitutes and satisfactions in real life, and they tend to possess and control a person. The owners of dolls may feel frustrated in real life and find it difficult to establish better real-life relationships, or have some psychological needs that cannot be met in real life and need to meet their fantasy part in the virtual world.
Some people may not be able to express their wishes with their real partners and choose to get satisfaction from dolls. Although the doll can not replace the real person, it can achieve some emotional satisfaction, even repair the pain, repair the loss, and meet some psychological desires.
Psychologist Dr. Aaron Ben Ze é V once wrote that intimacy is not just sex. Its most important feature is a meaningful, lasting and friendly reciprocal relationship, which makes people feel unique and irreplaceable. All kinds of sexual contact are short and superficial, no matter who the other party is, or even imagined. Therefore, becoming a doll or robot partner will not have a negative impact on sexual satisfaction, but the persistence and depth of intimate relationships depend on positive imagination rather than pure fantasy, such as imagining metal or plastic as a unique, irreplaceable and important existence.
Some people regard dolls as dead wives and let them wear their wives' clothes to alleviate their yearning and loneliness that is hard to dispel. Some people regard silicone dolls as their high quality. In addition to single people, 30% to 40% of people with friends and family also buy Silicone dolls.

2. Physiological needs

Sexual demand is one of the normal physiological needs of human beings. According to Maslow's hierarchy of needs theory, sexual demand, as a physiological demand, is one of the most important and powerful needs of human beings. As the most important primitive instinct besides survival, sex is a very natural, normal and private thing.
The disabled, the elderly living alone, fetishism, dermatologists, female phobias, and the physically and mentally handicapped cannot normally solve and meet their physiological needs. Sex toys play a very important role in this regard. Because dolls have no personality and soul, they save a lot of trouble in communication compared with real people; On the other hand, the appearance of dolls is carefully researched and developed by manufacturers. Everyone has a perfect body and face. Some manufacturers also provide customized services, making special dolls according to customers' preferences, and spending money to hold a "dream" woman who listens to you.
A TPE Silicone Sex Dolls forum in China has more than 220000 members, with a gender ratio of 65% to 35%. More than 90% of the consumers who buy Dolls are men, and men aged 22-55 are the main buying group. In fact, it is closer to popular conjecture that the main buyers of dolls are men, because in the early days, people regarded dolls more as sex goods. However, in recent years, Biyuan has joined the player group. More and more women are buying dolls and will buy them back as "sisters" to raise them. Moreover, due to the increase of female players, more and more manufacturers also began to produce male dolls.
Regardless of gender, everyone has the right to choose what he likes. As more and more dolls enter the market, their acceptance is getting higher and higher. The progress of silicone doll making technology also makes the doll more realistic. They have more realistic body details, can be heated, and can even achieve simple conversations. We believe that the sex robot market will flourish in the future, and people can enjoy more advanced and intelligent human dolls.

3. Mental health needs

Professor Nancy jecker of the Sexy of Washington published "nothing to be disabled of AI" on the Journal of medical ethics. The article boldly proposes that the use of "artificial intelligence dolls" can improve the physical and mental health of the elderly living alone or with physical disabilities. She stressed that although adult sex dolls are generally regarded as human toys for bachelors and geeks to solve their sexual and psychological problems, they are also their salvation for the elderly and the disabled entering the twilight years. The paper is about the illusion of liberating physical dolls, and redefines them as products for the elderly and the disabled. She believes that the biggest key to accompanying the elderly is personal dignity. The greatest fear of the elderly is to be regarded as useless and lack their own identity in the family. Especially in terms of intimacy, she suggested that "Ai fun dolls" should not only have the initial function of real 153cm Sex Dolls , but also have the ability to embrace, talk and communicate with the soul. Even the design and development of realistic sex toys for yellow haired people, widows, widowers and disabled people will completely change the current market trend. She said that the purpose of doing so is to respect human dignity and carefully examine the real "aspirations" of those who are forced to reduce their emotional needs due to disability and isolation. In addition, sexy sex toys can play a good role as listeners; It just listens quietly, does not leave, and does not return a bunch of dry words like glass that can break the hearts of lonely people."

Love is a basic human need. It brings hope and happiness. Its absence will have an adverse effect on the body and mind, causing physical discomfort, psychological anxiety and depression. On the one hand, real fun dolls, like partners, bring invisible love to the elderly and let their bodies release hormones that make people happy; On the other hand, they also make parents shift their thinking about their high quality, as if they had a new high quality.
Health is a rare asset. The happier you are, the healthier you will be. Elderly people who lack the mental ability to speak and take care of dolls can lead to Alzheimer's disease, insomnia, and many cardiovascular and physical health problems. Therefore, dressing up your lifelike sex dolls, talking to them, and embracing them are all fun to make you happy and healthy.
---