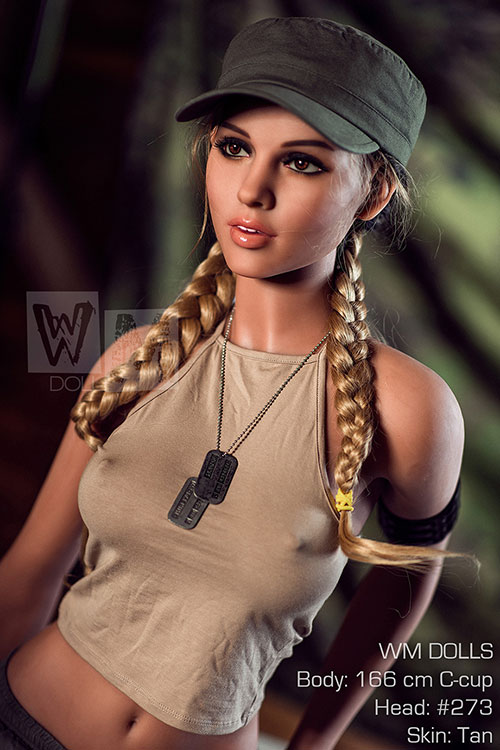 Comments of『Chloe』WM Brand Realistic Sex Doll Tan Skin
Price:
$1,799.00
(Free shipping)
---
Good evening, the sex doll arrived safely. She arrived earlier than I expected, so I enjoyed it during the holidays. Thank you very much.
He adquirido a través de OKsexdolls un par de sus mu?ecas sexuales y querría compartir como ha sido mi experiencia. Desde el primer momento se me ha tratado estupendamente, esta gente son auténticos profesionales que conocen bien su producto y las reservas y/o prejuicios que lo que venden puede conllevar. Uno tiene sus dudas al principio, inevitablemente, como en cualquier transacción a través de internet, tienes que confiar en gente que no conoces mas que a través de la web, a casitodos nos han enga?ado alguna vez y en las fotos se ven tan hermosas y perfectas que parece demasiado bonito para ser cierto. Además se trata de un desembolso importante para la mayoría de nosotros, ya que quienes tienen dinero de sobra normalmente están bien servidos en aquellas carencias que buscamos cubrir los que nos planteamos comprar una de estas bellezas de silicona. Sin embargo tengo que decir que la atención, la profesionalidad, la paciencia y en ocasiones hasta la complicidad mostrada por el comercial que me atendió (Wilson Guo) hacen de algo que a algunos podría resultarles incómodo o avergonzante, una transacción tan humana y sencilla como comprar un un juego de mesa o equipo deportivo. Me han demostrado ser una empresa seria. Y las mu?ecas.... Que maravilla... El material de primera, el acabado perfecto, el tacto sublime (sobretodo cuando las acaricias con las llemas de los dedos algo humedecidas por el lubricante... Divino) solo les falta respirar y reaccionar a las caricias y no notaríais la diferencia con una mujer real, os lo aseguro. Cada una de ellas es una obra de arte que vale cada céntimo que os quieran cobrar por ellas. Eso sí, preparaos, porque darles uso conforma todo un ritual, casi tan complejo como el sexo real, sobre todo si no vives solo y tienes que limpiarla y esconderla después. Aunque merece la pena, podéis creerme... Es algo realmente especial. Y os garantizo que haréis mas ejercicio del que pensáis. ánimo y un saludo a todos.
---