The Latest Customization Option For Love Doll!
---
With the rapid development of realistic sex doll, we are very particular about how they look like humans. There are already many custom projects, and some of them surprised me when I wondered if I could also choose this one. This time I want to introduce the latest customization options currently developed by the Chinese love doll manufacturer.
Automatic vaginal lubrication of adult love doll
When I first heard this, I was really surprised! The love doll that automatically releases the love juice of your dreams is here! I think the sex doll is great because it has been developed so far. With curiosity, I asked the manufacturer what this function is. In fact, automatic lubrication does not mean that the love doll feels friction and secretes more and more love juice, but that it gets smoother and slippery with a little water. Before the real sex battle, put a whole cover of water in the small hole and boil it to spread the water evenly. Then attach the female lower body and enjoy it as before! You don't have to purchase water-based lubricating jelly. You save money with this.
A bit disappointing, this technology is currently only applicable to detachable vaginal sex dolls. The one-piece love doll may be difficult to clean, so this sacred function cannot be realized yet. But technology is developing faster than I thought. Integrated real-life dolls will soon be able to use this technology. When that day comes, you may not really need a real woman.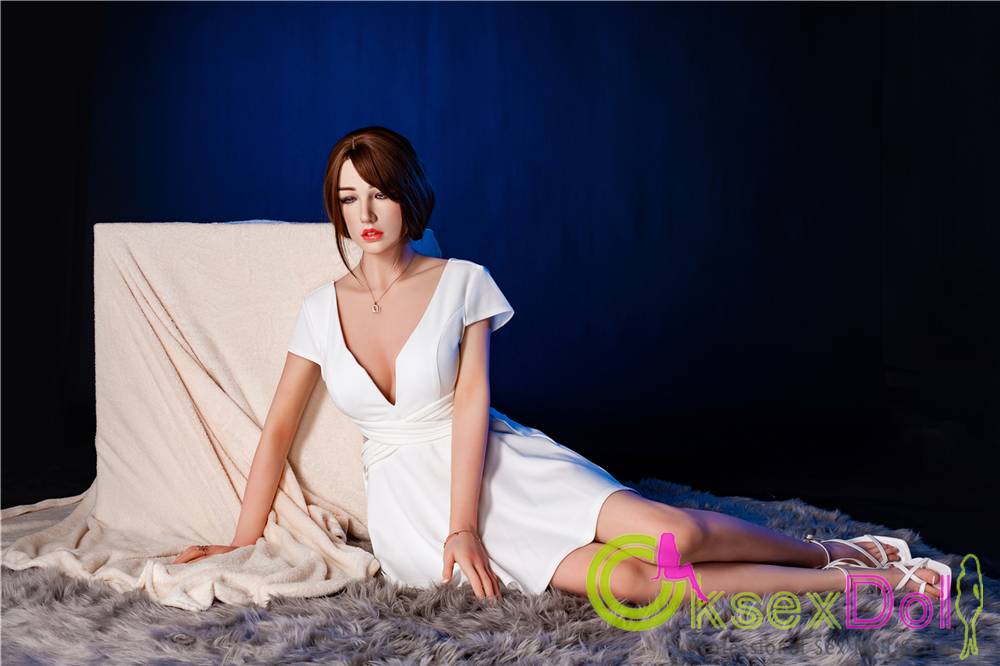 Life-size sex dolls make sound by touching their bodies
Do you want her reaction when you touch her in your dream? When I leaked a sexy gasp from my mouth, I was very excited. Now, we have created a function to let TPE sex doll respond to your touch using touch sensor technology. This is actually a feature many years ago, but it is even better than the recent experience​​. Previously, you could only pronounce two points. Two points refer to two nipples. If you want to hear the voice of a cute love doll, you should always think "I must wipe my chest..." when you stretch it out. If you can't concentrate, your sexual experience will be a bit negative.
The current pronunciation function has evolved into a 5-point touch for nipples, genitals, and thighs. You can slowly touch her sensitive areas of love at first sight during foreplay, and use your fingers to elevate her emotions. Kiss first, then rub your chest, then move your hand down, squeeze your thigh, at this time you may have an erection.
There is also a love doll, she will change her tone according to your insertion speed during manual work! Attach the vibration sensor and slowly touch the G point, you will hear a relaxing gasp, "Uh, uh", if you touch it hard, you will hear a loud gasp, which looks very comfortable. It will appear. I think this feature is a big step forward in recreating the real sex experience. Now you can immerse yourself in the paradise of sex with her dreamer and spend the wisest time. Forget all unpleasant things and enjoy exciting sex.
Real-size love doll finger skeleton
No matter how realistic the love doll is, you can easily recognize it as a doll with your fingers. The reason is that the finger skeletons of traditional real dolls had to be combined with a few stainless steel wires and wrapped in cloth. I can't naturally bend human knuckles. In 2020, a Chinese sex doll manufacturer developed a new technology called a finger skeleton. It mimics the knuckles, using a finger to combine with a three-layer stainless steel rod. This makes it move more like a human finger and is less fragile than traditional thread balls.
This option is good news for Mr. Doller, whose main purpose is photography. Make your high-quality love doll look more realistic. You can naturally make gestures of bending your fingers, such as holding an object, making a piece or making a cat's hand. But the customization fee is not cheap, because compared with the old finger skeleton, it is quite difficult to manufacture. Based on current assumptions, I think an additional fee of about 800 to 1,000 US dollars will be charged.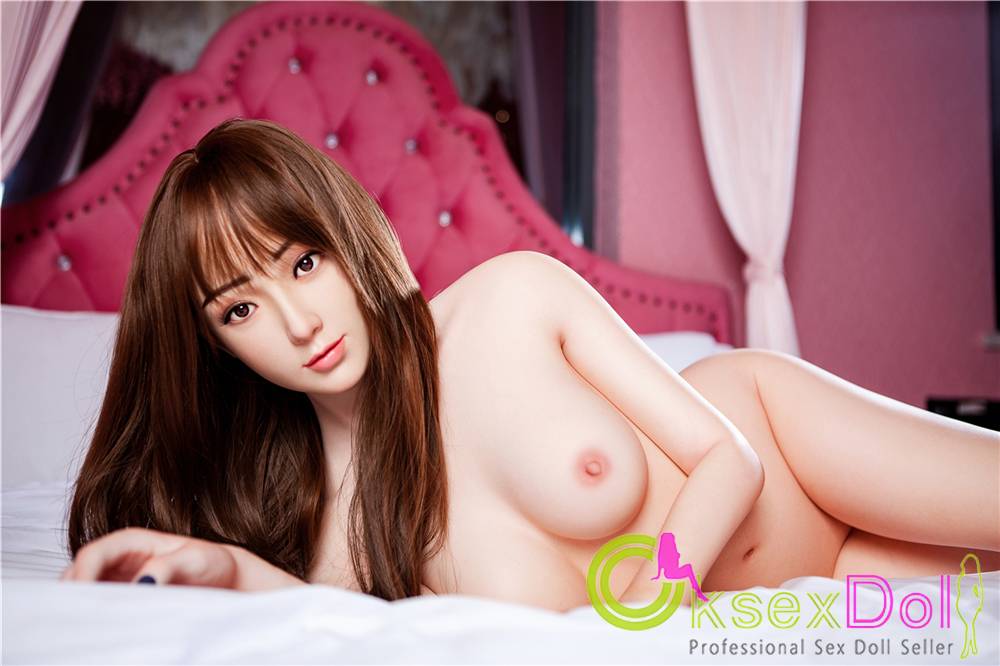 Lifelike sex doll vascular makeup (vascular implantation)
Real dolls have no life, so there is no blood flow. No matter how realistic your face looks, it will not look like a human being, and your face will become pale and lively. Sex doll craftsmen hope to bring their work to life and develop vascular makeup. Refer to the flow of human blood vessels throughout the doll, and make up for it with a similar blue color. The love doll looks alive now. If you take a bath, will the vascular makeup not come off? Some people are worried, but even after washing the blood vessels, the cosmetics will not fall off.
Recently, there are more upgraded technologies! It is a type of vascular implantation. As the name suggests, blood vessels can be placed under the skin of the lover doll to simulate the embossed state of human-shaped blood vessels. Press it lightly, it will dent a little like a human blood vessel, loosen it, and it will return to its original shape, very realistic. At present, only high-end silicone love dolls can be customized.
You can customize items that are not in the options!
Some people have special habits. Some people like men with beards, and some like women with armpit hair. In fact, we can also customize hair transplants for special parts that are not included in the customization project. Earlier, a customer ordered a boy lover doll and was asked to transplant arm hair and leg hair. If you have a reference map for the quantity you want, you can send an email to ask if the factory can achieve it. When the factory returns to normal production, we will send you an estimate of the additional cost of each part. This is not an option on the website, so if you pay with a credit card, you must transfer the fees separately. In the case of bank transfer, our staff will manually correct the price, and then email the bank account information and the actual Iwawa fee to you.
After you receive the finished product picture, if you want to modify the quantity slightly, we will accept it for free. Depending on the manufacturer, there are additional charges. If you have any dissatisfaction, please let us know at this stage and the factory will repair it until you are satisfied. If you want to transplant your hair in a special area, please feel free to contact us via email.
On the back menu of another mini sex doll sales website, there are many brands that can freely combine the body and head of the same manufacturer according to your preferences. I fell in love with this baby face at first sight, but I think a lot of customers will get lost every time, because the style is very erotic and it is exactly what I want. You can see that some sales websites also have an avatar library to choose from, but OkSexDoll is not ready to provide this part of the service. However, if you want to change the head, if you contact us, we can basically respond to your request.

S-grade makeup can't be washed off
Over time, the makeup of the love doll gradually falls off and you have to start again. TPE dolls have less makeup than silicone dolls. Even in the daily maintenance of RealDoll, you will remove your makeup by washing your face. Be very careful when washing your face. The latest make-up technology called S-level make-up was born to eliminate these concerns.
S-level makeup extremely imitates the texture of human skin to create pores. All eyelashes are filled manually by craftsmen according to the flow of hair. The most convenient place is to wash with shampoo and it will not take off. Normal shampooing becomes very convenient.
AI voice dialogue
Voice is now a common customization option. There is a touch sensor, when you touch the chest or genitals of your love doll, you will hear the sound of gasping. Recently, real dolls that allow simple conversations have also appeared in China. If you say "I'm back" to her, you will get a reply like "Welcome back, you". You can also answer naughty words. There are few words to say, but if you are tired and go home every day, if there is a super beauty to answer this story, I think the hard work of a day is ridiculous. This is a function of healing the soul of a lonely person.
There is only a Chinese version at the moment, but I believe that Aiwawa who can speak Japanese will meet you soon. I think Japanese manufacturers can definitely develop better AI dialogue functions.
Generalize
The development of Aiwawa is deeply related to the development of science and technology. From now on, we can look forward to the birth of real dolls that blink and move their mouths when interacting. But I think the price of such a lover doll will be much higher.
---